You are perfectly sure that you are making good enough content to gain some traction but for some reason, it's just not happening. You're not getting as many viewers or visitors as you want to, and you're close to giving up. You have followed every tip that you can find, but nothing is working. You don't know why, and you don't know how to fix it. Sometimes, we tend to overlook some small details that we think are "Eh, that's probably nothing," but actually improves the overall quality of the finished product. 
We are here to point out 21 small details in your content marketing that you should definitely look into and start changing so you can finally get results that you desire with very little effort. 
1. Make Sure You're Mobile Friendly
Everyone is on their phones all the time. You don't see a lot of people browsing their laptops while on the train or on the bus. Make sure that wherever it is you're publishing your content, it's mobile-friendly. At the end of 2018, according to the global market shares of mobile, desktop, and tablets, mobile dominated the market with 52.1% of the shares compared to desktop with only 44.2% (statcounter.com). Literally more people are using mobile than desktops.
If that didn't convince you yet, we have more evidence that making your content mobile-friendly is crucial. According to a 2016 report by Google. 4 out of 10 people search exclusively from their smartphones. That was in 2016, today, that number is probably more. While eMarketer reports that more than 75% of all video viewing is done on mobile, as of 2018. Those are huge numbers.
Now, shake hands with Mr. Mobile, and be friends for the sake of your content growth.
2. Get Creative With Headlines
While easily searchable titles are important for SEO, you have to make sure that your content headlines are not just easily found, but also catchy. If you're making content on a popular topic, chances are, a lot of other content makers are talking about those topics, too. Your best shot at taking the audience at first glance is by having a headline that catches their attention even if someone else is at the top of the searches. 
You also have to keep in mind that search engines are not just how people are going to find your content. If a target audience finds your content on Facebook, the title of the article, or your podcast, or video is what they're going to see first. By being creative you prevent them from scrolling past your content
.Here's a viral headline guide from OptinMonster.
3. Add Personality to Your Content
Hey, you're not reporting the news! It's okay to have a little humor and personality in the content that you produce. Hey, that rhymed.
Nielsen did extensive research in 2015 and revealed that among other advertising themes, humor, and real-life situations resonates the most. These types of content are more engaging and will prevent your content from being boring if you do it right. People have very short attention spans, so you have to make sure that you don't sound like an 80-year-old college professor if you want people to consume your content. Unless you're targeting an audience that fits the description of "literal definition of killjoys," then your humor is allowed.
Just make sure that you don't become offensive. 
4. Share Your Content on Social Media Platforms
Billions of people use social media every day. That's right, Billions. Approximately 3.5 Billion users access social media every day (source: Emarsys). Take advantage of it. By sharing your content on social media platforms, you're getting the free promotion, and maybe even a couple of new followers for your social media marketing.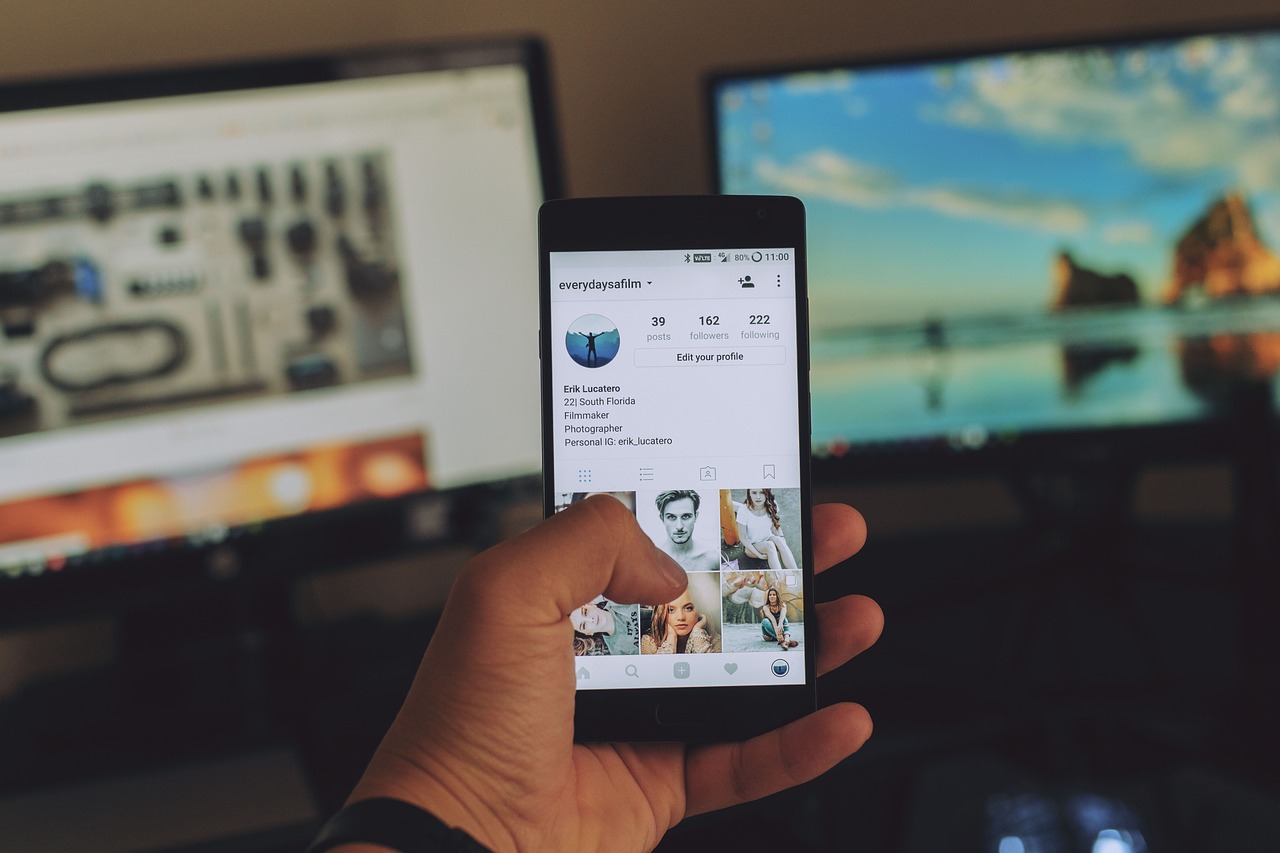 5. Write Hard, Promote Hard
Okay, we know content marketing isn't all just about writing but "make content hard, promote hard" isn't really a great title. Nevertheless, the point is, you should promote your content as much as you make them, especially if you're still trying to gain a bigger audience. If your content is good, and you're not getting any traction from them, you should make sure that people see that you're making these kinds of content first. Let them be aware of the content that you make!
Take advantage of Facebook and Instagram. Start doing your paid promotions on their platforms. More than 2 Billion people access Facebook every day, and for Instagram, the numbers are 1 Billion. The good thing about them is that they are connected. So when you promote on Facebook, your ads show up on Instagram, too, and vice versa.
6. Stop Selling, Start Suggesting
There's a reason why content marketing is different from advertising, and there's also a reason why 78% of consumers prefer getting to know brands through content than advertisements. Your job here is to influence, not to sell. When you're promoting your product inside your content, make sure that it's not biased. If it is, it's just going to look like a longer form of an advertisement, and you don't want that to happen.
If you're a food and beverage brand making content about, for example, "Best Things to Do During the Summer," make sure that you don't emphasize your brand too much by mentioning your product at all points. Add some other options, and limit the number of times you promote your ice creams and colas.
7. Add Facts and Data to Your Content
Adding facts and data from research to your content doesn't mean everything you say has to have sources. You're not making a research paper but you do want to make your content have more credibility, especially if you're writing about more serious stuff. It might seem like a lot of work but it builds trust with your viewers and makes you sound more legitimate. If not a lot of people know about you yet, this will come in handy.
8. Engage with Your Audience
Simple questions to your viewers like, "How about you, what do you think should you change in your content marketing? Comment your answer," and replying to their comments has more benefits than you would think. First, it encourages them to interact with you, and when other people find out that you reply to people's comments often, they will be more encouraged to talk to you or ask you questions.
This will allow you to receive more feedback whether positive or negative. The positive comments will serve as a testimony for other people, letting them know that your content is good and useful. While the negative ones will let you know what changes you should make to your content in the future. This is also bound to boost your SEO!
9. Ask Friends for Opinions
Asking your friends for their opinions regarding your content before posting might be helpful. Ask them to be honest about it. Even if you think your content is good, if they don't like it, that means you need to change something about it, because there's a huge chance your audience won't like it either. 
This is a great way to find out if you should change something in your content, if you should add some more, or if you need to take something out of what you are currently doing without hurtful criticism from unsatisfied viewers.
10. Persuade Them to Subscribe to Your Content
There are times when all your audience need is a little push. They like your content, but you're not asking them to subscribe to your content, so they don't. Add some pop-ups on your web page if you're writing a blog, asking them to turn on web notifications or subscribe to your newsletter. If you're running a youtube channel, simply ask for them to click that subscribe button. The same goes for podcasts and other types of content. You'd be surprised at how effective this is! 
Yes, pop-ups are usually very annoying. But there's a reason why they exist. When done right, pop-ups actually lead to a 40% conversion rate.
11. If They Unsubscribe, Ask Them Why
If you have the ability to do so, make sure to ask why they're unsubscribing to you if they are. There is always room for change, and this is a great way to find out what kind of changes should you be making. Are your emails too annoying? Is your content getting out-of-line? Is your content losing its quality? 
Even if you're already doing good, you should still follow this. The last thing you want to happen is to lose your audience just because you became too confident that your content is already too good for them to leave you, and that these unsubscribers are just very little numbers that won't do you any harm.
12. Create Occasional Free but Gated Content
Another way to gain your audience's subscription is through gated content. Ask them to turn on their notifications or subscribe to your newsletter in exchange for free, exclusive content. By doing this, you get to persuade more people into seeing updates about your content regularly, and that means more views! Here's a guide to using gated contents for your advantage from InstaPage: https://instapage.com/blog/what-is-gated-content
13. Have Strategically Put Giveaways Inside Your Content
Everybody loves giveaways. Even your non-target audience will flock to your content once you conduct these because of the amount of noise it creates. However, if you're doing a giveaway, make sure that they go through the content that you posted first. Don't announce the giveaway during the introduction of your content, for sure, they will leave and rush to do the mechanics to join your competition. Give them a chance to read or watch what you have published first. If they weren't fans of your content before, you now have a chance to capture their attention and turn them into loyal viewers.
14. Create a Mobile App
Okay, sorry, this one is not exactly a small change. But you should definitely consider creating a mobile app for your brand if you want your content to be engaged with more. According to CleverTap, mobile apps have a higher engagement rate than just mobile-optimized websites or desktop web viewing. On top of that, mobile apps have a 100-300% higher conversion rates. Although this isn't recommended, or even feasible for some, if you have the ability and the resources to create an app, this might just be the missing piece to your successful content marketing. 
15. Find Influencers
Influencers are a good avenue to make content, given the situation of the world and how the internet works today. Fans copy everything that influencers do, and when they find good and genuinely sounding content involving your product from them, the results are phenomenal. Of course, that is, when done right. Collaborating with influencers to make content for you might be a little expensive, but it will definitely pay off in the end, so if you haven't done this yet, you should definitely start looking popular influencers in your area now.
16. Add Videos to Your Content 
A forecast from Cisco suggests that by 2020, 80% of all internet traffic will be through video. Yup, you read that right. All of the internet traffic. If you're active on social media, you might have noticed that videos have been infiltrating your timelines more than it used to be. Why not? Videos are more engaging. Through videos, you are able to do anything that you can imagine to capture your audience's attention. Some details and stories are also better explained through videos. 
Videos are hard to make, yes. But adding videos to your content doesn't necessarily mean that you have to create full vlogs or short films. In fact, videos that are only up to 2 minutes long get the most engagement. 
17. Create Eye-Catching Visuals
At this point, this article should just be turned into "How to Make Your Content Not Boring." But, to be fair, that is exactly what a lot of content is missing. The ability to not bore their audiences to death. Eye-catching visuals are a great way to do that. Did you know that people are more likely to remember from images? That is a scientific fact, look it up. (In fact, the person who wrote this blog used to do memory training, and their technique to remember things fast is by imagining the words with images). On the same note, people are also more likely to remember content with great visuals.
18. Optimize Your Content for Social Media Sharing
When people share your content to their social media pages, that's a big win. That means they love your content so much, they want others to see it, too. Add some widgets on your website to encourage your audience to share your blog posts, and make sure when people see a preview of your content in their timelines, they are enticing enough to open. 
Here's a guide on how to optimize your content for social media sharing from HubSpot.
19. Explore Other Types of Content
Your content might be good, but some people are just not interested in reading about it through a blog post. There are people who prefer videos, and people who prefer listening to podcasts while driving or cooking. There are others who like reading stuff from Instagram or from Wattpad. Explore what kind of content would your target audience be interested in, aside from what you are currently doing, and think about expanding your reach by making other types of content.
You may learn more about this from this guide by the Digital Marketing Institute.
20. Repurpose Your Content
This is connected to the previous point of exploring other types of content. When you have finally decided which platform you would like to expand to, it would be a great idea to repurpose old content into a different type of medium. Although, repurposing is not just that. It also means that you have to update your old content regularly, into newer ones, to make sure that they are up-to-date. People tend to click on newer things more because they are much reliable than old information, especially when they involve data. 
21. Make More Evergreen Content
Evergreen content is content that never becomes irrelevant. Like Elvis Presley, maybe? Or the Titanic movie. 
If you're a travel agency, make content about how to save on your travels. If you're a game developer, make content on where games originated. If you're a fitness company, make content on basic protein-rich food for fitness beginners. These things are what people search for no matter what year or time it is and just as how relevant they are, they also have the capacity to keep you relevant. Balance your other content with evergreen content!
Here's a guide for making Evergreen content from ahrefs.
MixCopy – Content Marketing Platform
MixCopy – Content Marketing Platform is a complete solution for content ideation, content management and content publishing. The platform can be used by both content marketing agencies and end marketing clients to manage their whole content lifecycle. Book a Demo here.
See MixCopy in Action
Most companies who have looked at MixCopy have mentioned that the platform does the work of 5 or 6 different platforms that they have been using in the past. Setup a demo with one of our content strategists to see firsthand how MixCopy can improve your content output and get more strategic with your Content Marketing.